ESP8266 dos puertos seriales con libreria SoftwareSerial
En ciertos casos requerimos utilizar mas de un puerto Serial en el caso de arduino, yo utilizo el arduino mega 2560 que posee 4 puertos seriales incluyendo el puerto de programación, en el caso de arduino's como el nano posee un solo puerto de programación y como solución han creado la libreria software serial, dada la incompatibilidad de ciertas funciones la libreria softwareserial para arduino no funciona en esp8266.
Libreria Softwareserial
He realizado pruebas con ESP8266 NodeMCU y libreria softwareSerial del repositorio espsoftwareserial creado o suministrado por plerup gracias por su contribución a la comunidad.
Recomendaciones 
En el caso que estas librerias que crean un uart en codigo se debe tener en cuenta que a altas velocidades es posible siertos errores de bits dado que utilizan interrupciones y el microcontrolador estas en muchas tareas a la vez, en mi caso y las pruebas que he realizado configuro el puerto a Maximo 9600 Bauds, es una velocidad relativamente baja pero considero que es segura.
Pruebas
Para verificar el funcionamiento de la libreria softwareserial, he descargado la libreria para esp y he remplazado temporalmente la version de software serial para arduino.
Tutorial ESP8266 12E NodeMCU  & SoftwareSerial
Codigo Arduino IDE
Esta prueba crea un puente entre los 2 puertos seriales
1

2

3

4

5

6

7

8

9

10

11

12

13

14

15

16

17

18

19

20

21

22

23

24

25

26

SoftwareSerial

mySerial

(

13

,

15

,

false

,

256

)

;

//Mas informacion http://pdacontroles.com/

// More info http://pdacontrolen.com/

// Open serial communications and wait for port to open:

;

// wait for serial port to connect. Needed for Leonardo only

Serial

.

println

(

"Connect! - Conexion "

)

;

// set the data rate for the SoftwareSerial port

mySerial

.

println

(

"Connect! - Conexion SOFTWARESERIAL"

)

;

void

loop

(

)

// run over and over

if

(

mySerial

.

available

(

)

)

Serial

.

write

(

mySerial

.

read

(

)

)

;

mySerial

.

write

(

Serial

.

read

(

)

)

;
Vista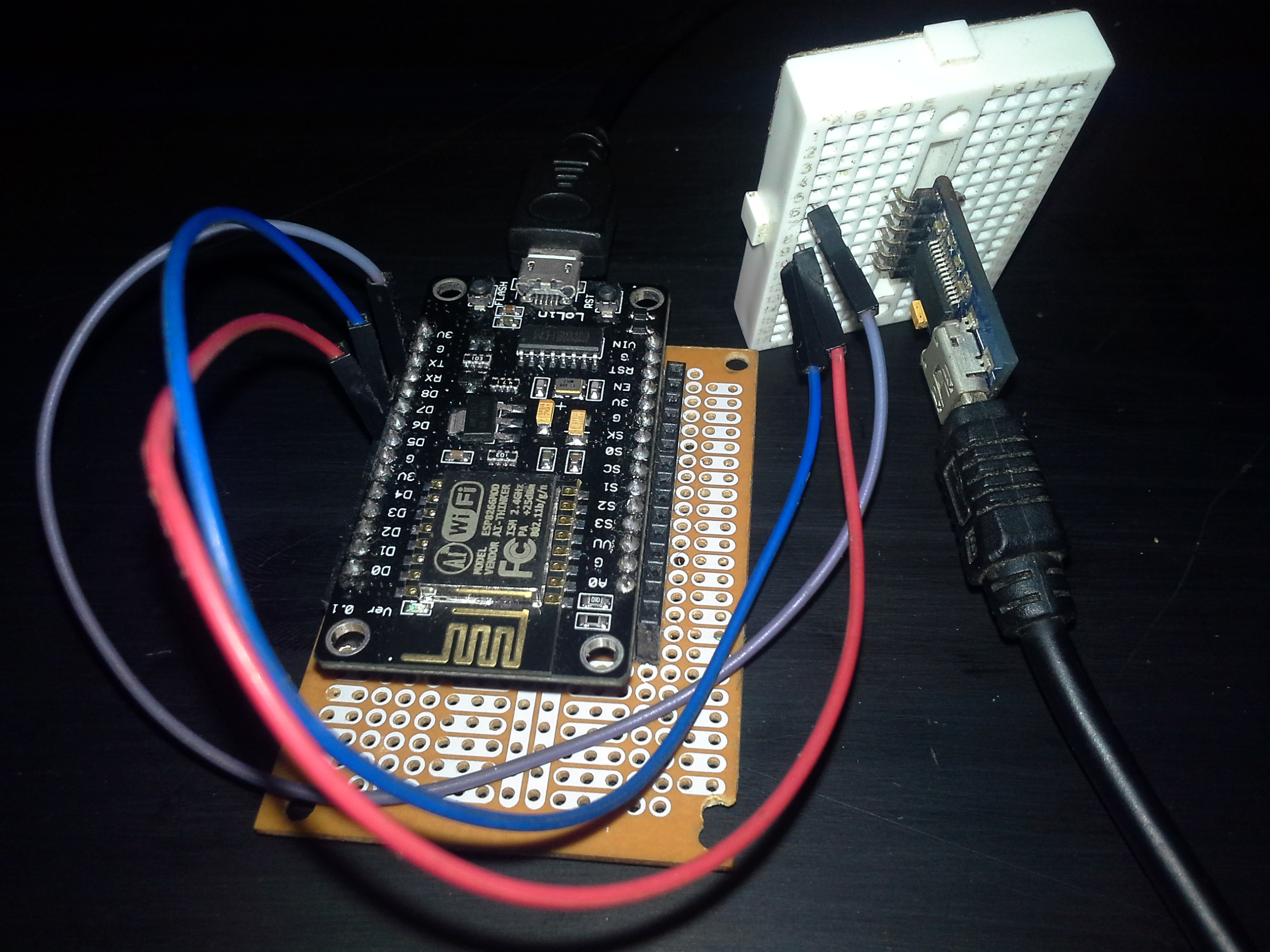 Materiales
1 Esp8266 NodeMCU
1 Convertidor USB -TTL (FTDI)
Conexiones
Referencias y Descargas
Libreria SoftwareSerial for ESP8266
Conclusiones
Aunque esta es una prueba basica, se requieren mas pruebas completas referentes a configuracion de mas puertos seriales simultaneos.
La idea es utilizar esta libreria en integraciones futuras en Modbus RTU, Recomendado TrialCommand.
 Canal  Youtube